Decorate Your Kitchen with Delicate Mini Pendant Light
There is no question that most of the kitchens need some kind of pendant lighting served to provide illumination. However, that does not mean that you are limited to sizeable fixtures to fullfil your kitchen needs. Alternatively, you shoule be able to hang miniature light fittings of exquisite design to give your kitchen extra visual interest.
Pendant light fixtures can be both functional and aesthetically pleasing. It is definitely a great option to suspend such type of fixtures to infuse the kitchen with a little of your personality and give the space a chic sweat look. Look, for example, at how the two small cucurbit-shaped pendants with in colored-spot finish pair well with the overall brown and wood tones of the kitchen. The amber glass shade add enough beatiful interest to boost the whole space.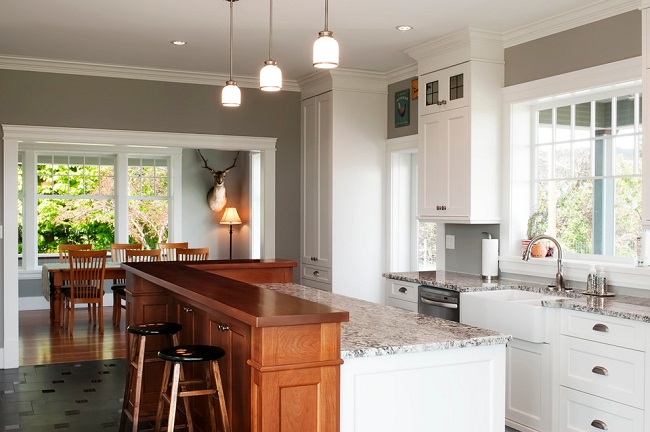 When we decided to use pendant lights of small size, we better install them in more than one to ensure there will be sufficient illumination to carry out our daily cooking jobs. Moreover, it is for the best visual effect, especially when they are hang in a line of three.
Going small can be a lovely choice. Sometimes they can act as great accent pieces in the room without being too intense or showy.

Anyway, miniature pendant lights are good fixture options that don't take themselves too seriously but work equally successful in decorating kitchens.