Having Fun with Bare-bulb Droplight in Your Kitchen
Do you want an easy and low-cost way to change the feeling of your kitchen? Are you looking forward to adding something particular and chic into your dining area? Here today We are going to introduce you a special type of pendant lighting - Bare-bulb Droplight. Don't belittle such a simple, unadorned hanging fixture with naked bulb, you can do a lot with such exposed bulb light in your kitchen without spending much. Take a look at the images beneath and you'll find out inspirations yourself to make a little difference to your own kitchen.
More than providing ambient illumination around the place, bare-bulb droplight can act as fantastic embellishment to make a space shiny. Here in this Scandinavian white theme kitchen, hanging several single bulb pendant really gives the Nordic chic a the whole space a boost. With winding black string they are hung loosely above the breakfast bar, protruding themselves against the white-paint backdrop.
This arrangement of bare-bulb droplight is also very impressive, too. They are hung in row of four but at slightly different height against a antique brick-tile wall, alongside with those ornate accessories and flora, making real statement in the space and immediately draw the eye with bulb lighten up.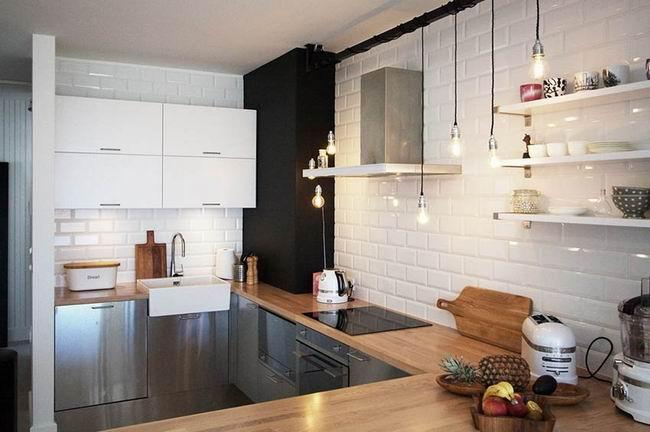 The representation in the kitchen above is exceedingly pleasing as well. This one uses them in a cluster against the white tile wall, making great accents into the room and with the radiance they deliver, the other fitments in the kitchen looks stunning and appealing to the eye.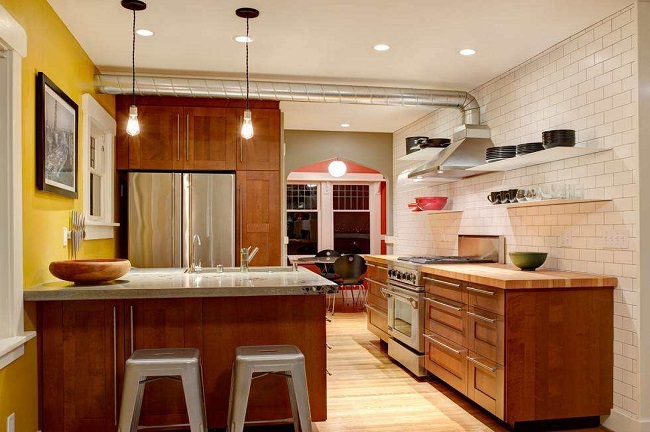 Even simply placed in common way can they offer great visual effect as this kitchen does. It really helps build a sleek and warm vibe throughout the whole space.
Browse more bare-bulb pendant lights at YIIlighting
>>>