Lighing Scheme: How to Build a Contrast Look in Your Kitchen
When it comes to kitchen decor, lighting design is a necessity to be considered. Since making it contrast is one of the basic rules in interior design, today we are going to discover some of the tricks to build a contrastive look in the kitchen by arranging lighting fixtures.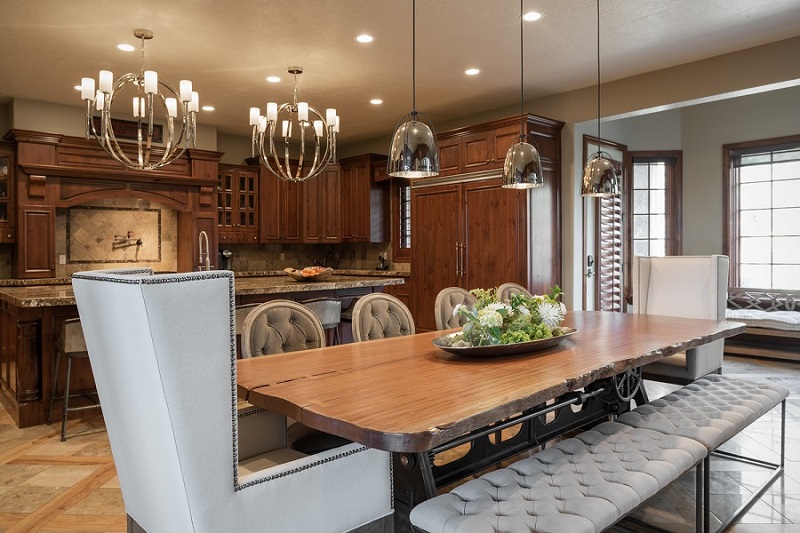 Source:

lismanstudio
1.Contrast in Finishes
Try contrasting your light with other furnishings of the kitchen in finishes. As shown in the picture above, use pendant lights in polished chrome finish and chandeliers with glossy steel branches in a kitchen which is of matt wooden tone to most extent, it will look striking to the eye in such drab wood-tone space.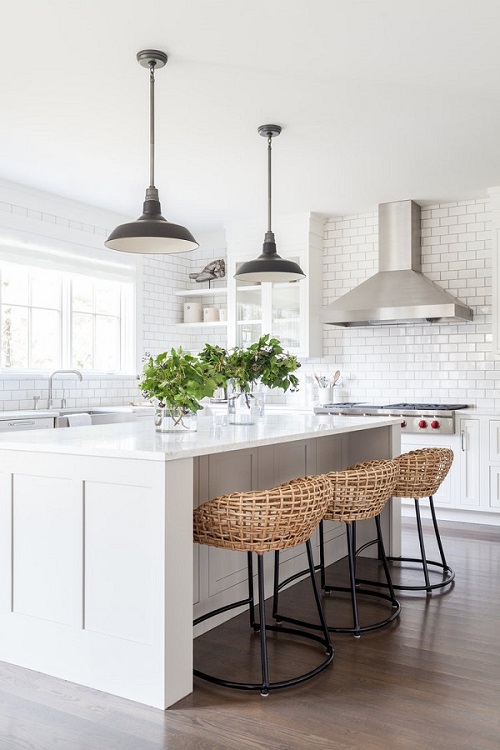 Source:

chango
2.Contrast in Shades
Use simple black fixtures against a white backdrop, and they'll create really striking visual impact. If you don't like the black tone of a fixture, try other ones with lively bright color, but make sure your backdrop is of pale shade.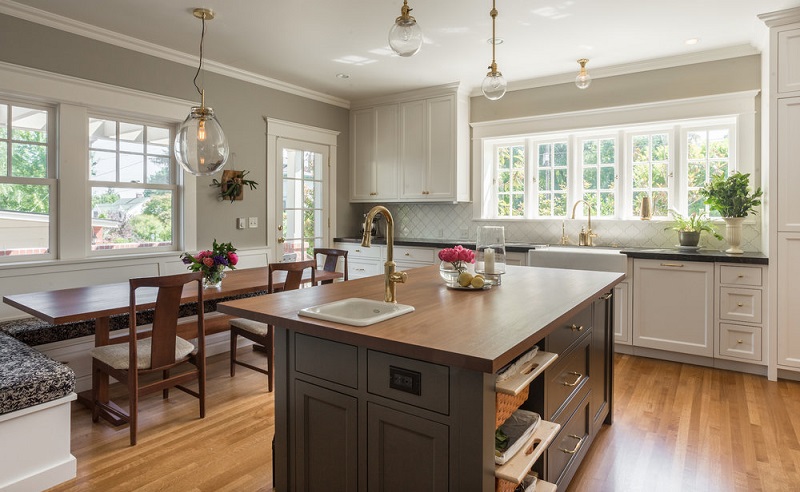 Source:
emerick-architects
3.Contrast in Size
If your want to make a contrast merely by the fixtures themselves, try using a grid of lights in similar design but vary in dimensions, this way the lights make a contrast look while relate on some level. This will make the contrast look intentional and considered, especially in close proximity.
Source:

keithwing
4.Contrast in Style
There is nothing more interesting and unique than placing a lighting fixture of modern style in a more-traditional kitchen. Here you can see that these three pendants are very contemporary in appearance and seem striking when used against this elegant traditional cabinet wall, together their architectural look is beautiful. Mixing modern factor with traditional taste can really makes great statement in the space.