Several Types of Pendant Lighting for Kitchen Island
A kitchen island is a typical fitment to many households, more and more homes nowadays would like to add a kitchen island in the center of their kitchen. Ornamental and functional, pendant lights are indispensable options for any kitchen. They can be used to create a warm ambiance over the dining table, or just illuminate the countertop. They can be hung solo or in pairs over a kitchen island, bar and more. Here are some typical pendant lighting fixtures to match different types of kitchen which may hopefully inspire you to add pendant lighting above your kitchen island
.
1. Single Pendant Lights in Modern Simplism Style
Pendant lights in plain color and concise design can easily update the look of most kitchens. Black finish of the pendant fixture to match the overall tone of the kitchen.(merely black and white) If you fancy decoration in minimalism and modernize your kitchen, this type of pendant lights are your best choices.
2. Candlelight Pendant in Vintage Style
Candlelight is good for creating a romantic vibe around the space, which makes a pendant light in candle design a good choice to give a stuning look to the kitchen. Anyone who prepares the meal or dine with their families on the countertop with such a pendant light above would certainly will feel the sweatest mood.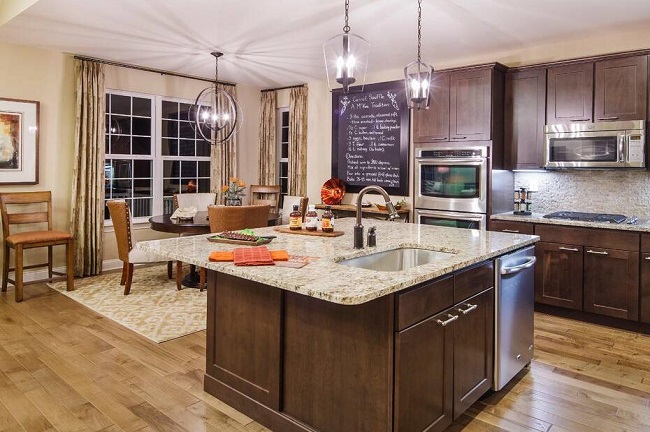 3. Mini Pendant Lights in Chic Design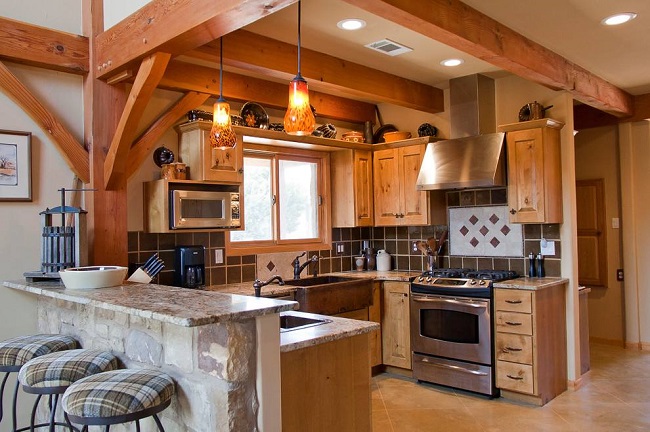 Small and delicate
pendant lights are also great choices for kitchen illumination and decor. They cast soft and steady light upon your kitchen island, making you warm and smooth mood when you are cooking. When used in the right manner they enhance the features of your kitchen decoration.
If you want to see more different kinds of pendant lights to fit with your kitchen island, you may
click here

.