Wall Lights: Two Ways to Illuminate Your Garden Stone Walls
Dry-stack construction has existed for centuries. Terraced retaining walls built by the Incas at Machu Picchu are probably some of the most well-known examples of this technique, dating back to the 15th century. Not only have these walls endured harsh weather and centuries of use, but they've survived earthquakes as well. In the garden, you could find many types of stone walls formed from dry-stack construction. Wall light, as one of

outdoor lighting

, is not only used for the ordinary walls in the side of the door or the stone column in your home, but also as a illuminated tool in the dry-stack stone walls. Normally, there are two ways to light up them, which are downlights and embedded lights.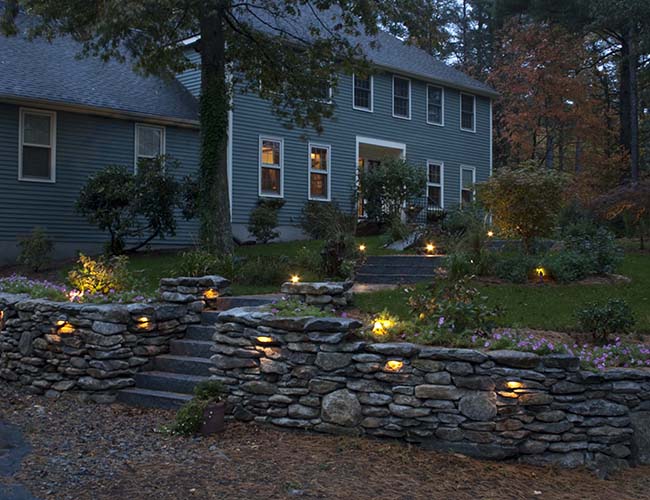 Downlights, also called moonlighting when placed up in trees, is a downward-cast light from above that illuminates surfaces below. With downlights, the lighting is placed to direct downward toward the ground. The effect creates a shadow on the ground while illuminating the whole space in a subtle way. Downlighting is best for illuminating complex spaces — areas with lots of trees or multiple garden terraces — because it can cast a wide light over multiple components.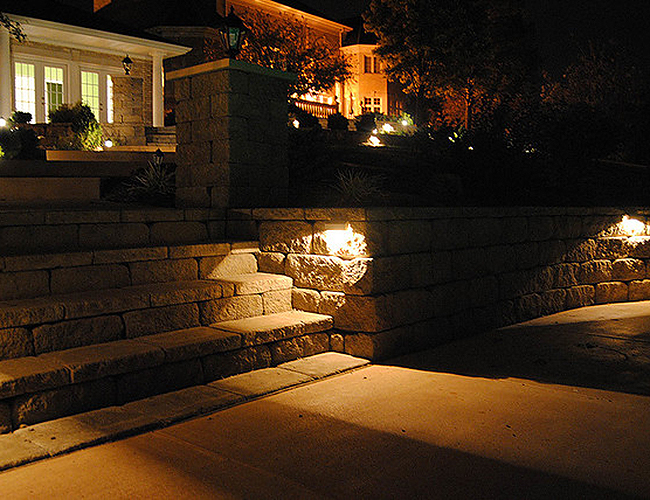 In the stone walls, the downlights could cast wide light to make the path safety and illuminate direction in the dark garden.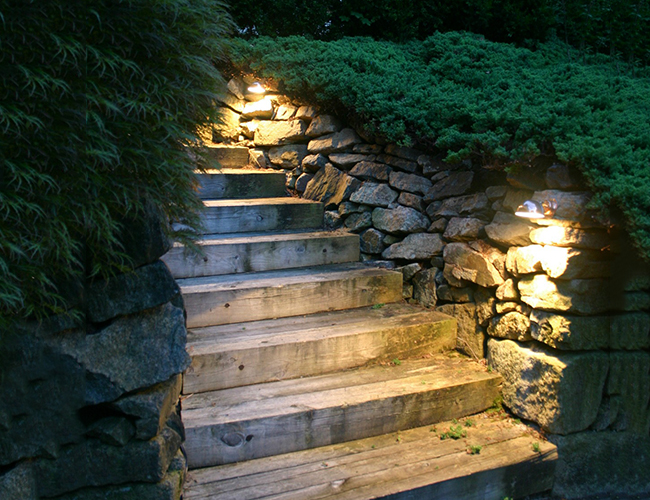 The garden also has some wooden wall and bracket to extend the entertainment space. Downlights, as an illumination tool, also cast a warm feeling for the family or the guests. More info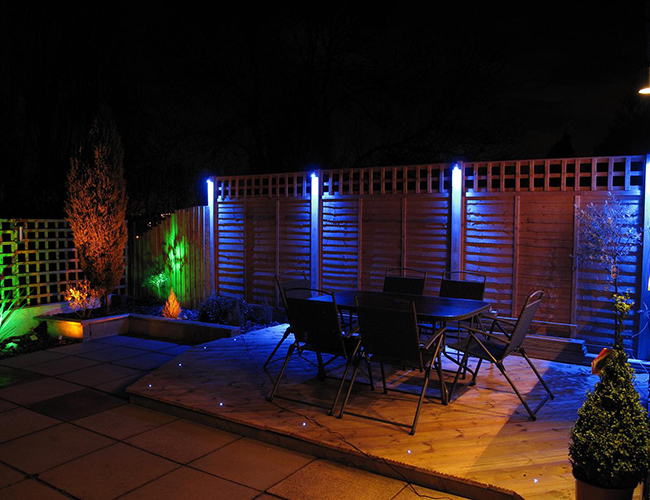 Embedded light, also called recessed light, it is buried in the ground or other places. It provides dramatic, low-profile illumination. There are no dangling cords, switches, lampshades, or bulbs to interrupt your view. Different varieties of recessed lighting can provide ambient, accent, task, and flood lighting depending on their bulbs, housing, and trim.




The lights in the stone walls, there are several parts to a complete mechanism. In different combinations, they will produce a light that is focused and bright, diffuse and calming, or somewhere between the extremes. More info


Select the proper lights belong to you