What Sort of Lighting Fixture You Need in Your Kitchen?
There are plenty of lighting fixtures for kitchen lighting, but which sort of them works best for your kitchen? And what kind of lighting do you prefer? Check out different types of lighting fixtures below and see if some of them suit your needs.
---
1. Contemporary Pendant Light
Pendant lights in contemporary style

can always be a safe option to many kinds of kitchens. They are designed in simple ways but do not seem boring or stark. In fact, they are great solutions in making rooms look neat and appealing to the eye. Having them suspended over a kitchen worktop or breakfast bar is a popular route. Moreover, to arrange them in a row of three is a good way to create a pleasingly stylish look.
2. Decorative Ceiling Fan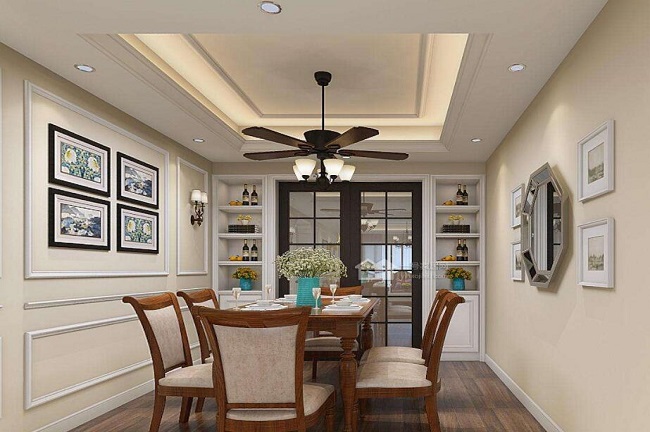 Ceiling fan lights are very attractive and elegant. Homeowners who prefer glamorous looking in the room must be in want of a decorative ceiling fan. If your kitchen or dining room is richly furnished, an ornate ceiling fan would absolutely highlight the existing features and improve the overall look.
3. Semi Flush-mounted Ceiling Lights
Flush mount ceiling fixtures usually work well in those kitchens which have lower ceiling. For the sake of enough space for movement and activity, flush-mounted ceiling lights may be the ones to consider first. A

semi flush-mounted ceiling fixture can not only be a space-saving trick, but also a visual anchor in the whole room.
4. Mini Recessed Lighting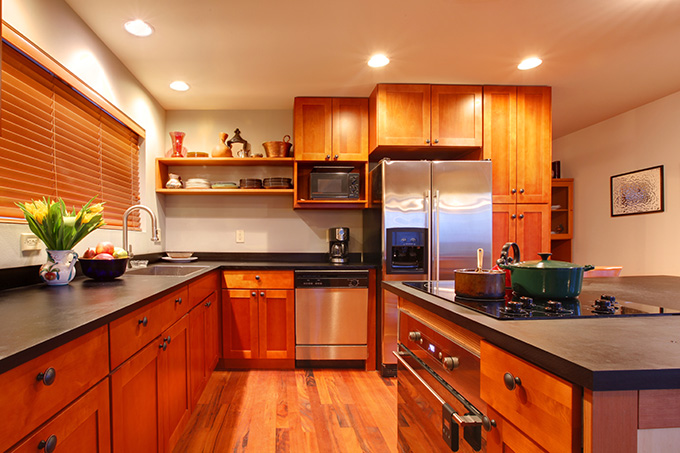 Recessed Lighting is no doubt one of the easiest and cheapest way to brighten up your kitchen. They are even more space-saving than ceiling mounted lights. Most often recessed lighting fixtures are used to provide ambient and task lighting, especially for the later. They were installed into many places in the kitchen, like ceiling, cabinets, and backsplash. These lights are useful, economical and energy-saving. If you want your kitchen look brighter and more spacious, then leave other types of lighting out of considerations, recessed lighting is all you need.